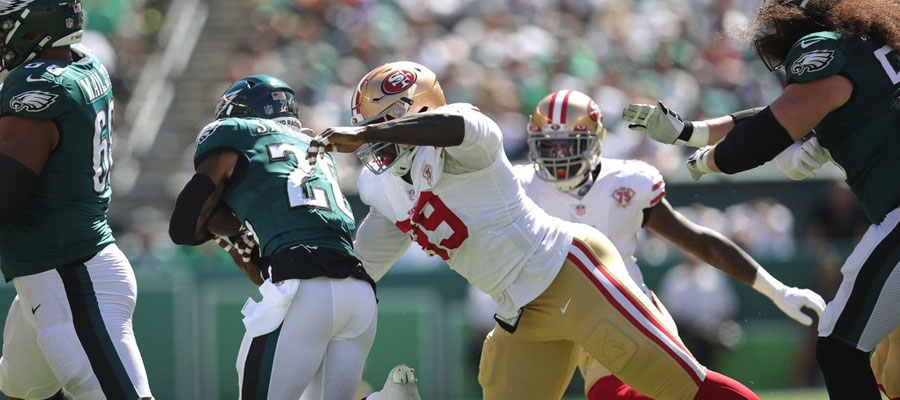 The Philadelphia Eagles had a much easier time in their NFC divisional playoff game than the San Francisco 49ers did. The Eagles set an NFL record for the largest playoff victory ever against an opponent from their division, rocking the New York Giants, 38-7. The Giants had the sixth-worst run defense in the NFL this season, and the Eagles exploited that, running for over 260 yards in the win.
Read More
---
NFL Odds & Betting Lines | NFL Specials Lines
Bet on the odds to win the NFL Specials.
Xbet.ag has the top lines so you can Bet on the NFL throughout the whole season plus you can bet the odds to win the National Football League. So remember, if you are looking to win big in American Football, Xbet has the betting odds and betting predictions for each game.
Looking for competitive point spread for NFL games this week? Xbet has the lines | NFL Lines
---
NFL Odds this Week | Bet American Football Betting Odds
Xbet has betting lines to cover your needs throughout the whole season.
---