There are currently no lines available for this sport. Either there are no odds open to bet on, or the sport is not in season at this time. You can check back soon or bet on any of the online sportsbook lines and betting odds listed below:
Add your selections to the Bet Slip
and place your wager to start winning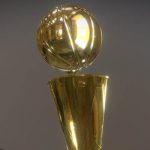 Did you have the Philadelphia 76ers dropping four in a row while the Washington Wizards won four in a row to streak to the top of the Eastern Conference standings? The first was a little easier to predict as Joel Embiid has missed four games in the wake of a positive COVID-19 test. He has shown symptoms as well, which means that he could be out longer than the minimum of 10 days for symptomatic players.
Read More